The F-100D serial 56-3163 "Day Tripper" as part of the 308th TFS/31st TFW, at Tuy Hoa AB RVN during 1968.
Available at SOH.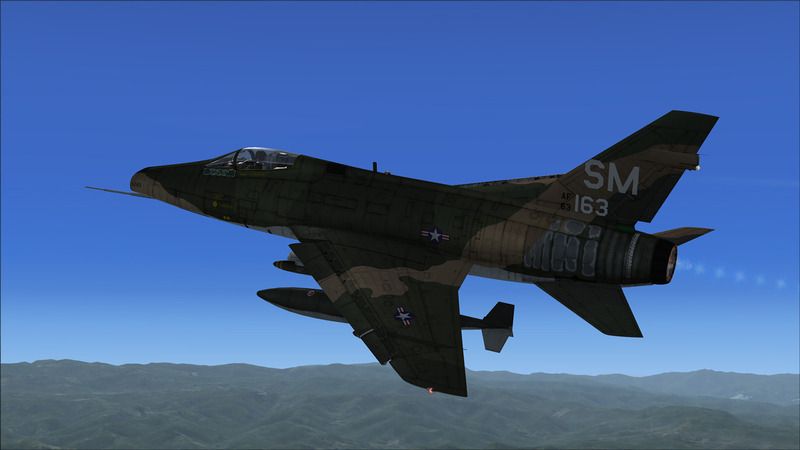 Enjoy,
Hank
HC333HA on Hovercontrol
hae5904 at SOH and DCS
Hank.... on all others....or something

Intel(R) Core (TNM)i7-5820k CPU@3.30Ghz
16 GB RAM
Win7 Home Premium Edition 64bit
NVIDIA GeForce GTX970
FSXA / P3Dv2.5 both TP
---
Nice work, Hank - thank you. This scheme is neat, as it looks like the paint is a little newer - in the process of burning off in the hot tail section.
Win 10 Pro x64 | i7 4790k @ 4.8Ghz | GTX 1080Ti 12GB DDR5 | 16GB DDR3 RAM @ 2800Mhz | SSD's | Index VR
---
---