Latest News
A summary of the latest big picture things going on here at MilViz. For the very latest in up-to-the-minute happenings, sneak peeks at upcoming projects, or just to take part in the conversation, you can also head on over to our facebook page. If you're not a Zuckerberg fan, come over to our forum; we'd be pleased to meet you!
Prepar3D V5
8th April 2020
We are currently testing our products in LM Prepar3D V5.
Results so far:
Advanced series products: non-functional
WX bundled products: non-functional
All other products: testing ongoing
With products bundled with 3rd party addons (TacPack, WX, etc) a definitive answer, as to if and when a solution will be ready, is unfortunately out of our hands.
For the rest, we hope to have answers within the next 2 weeks. Until we have confirmed your aircraft is compatible, please assume it isn't.
Please note that we hope we won't have to charge for this update, but we might have to, depending on the work involved.
Spring Staycation Sale
16th March 2020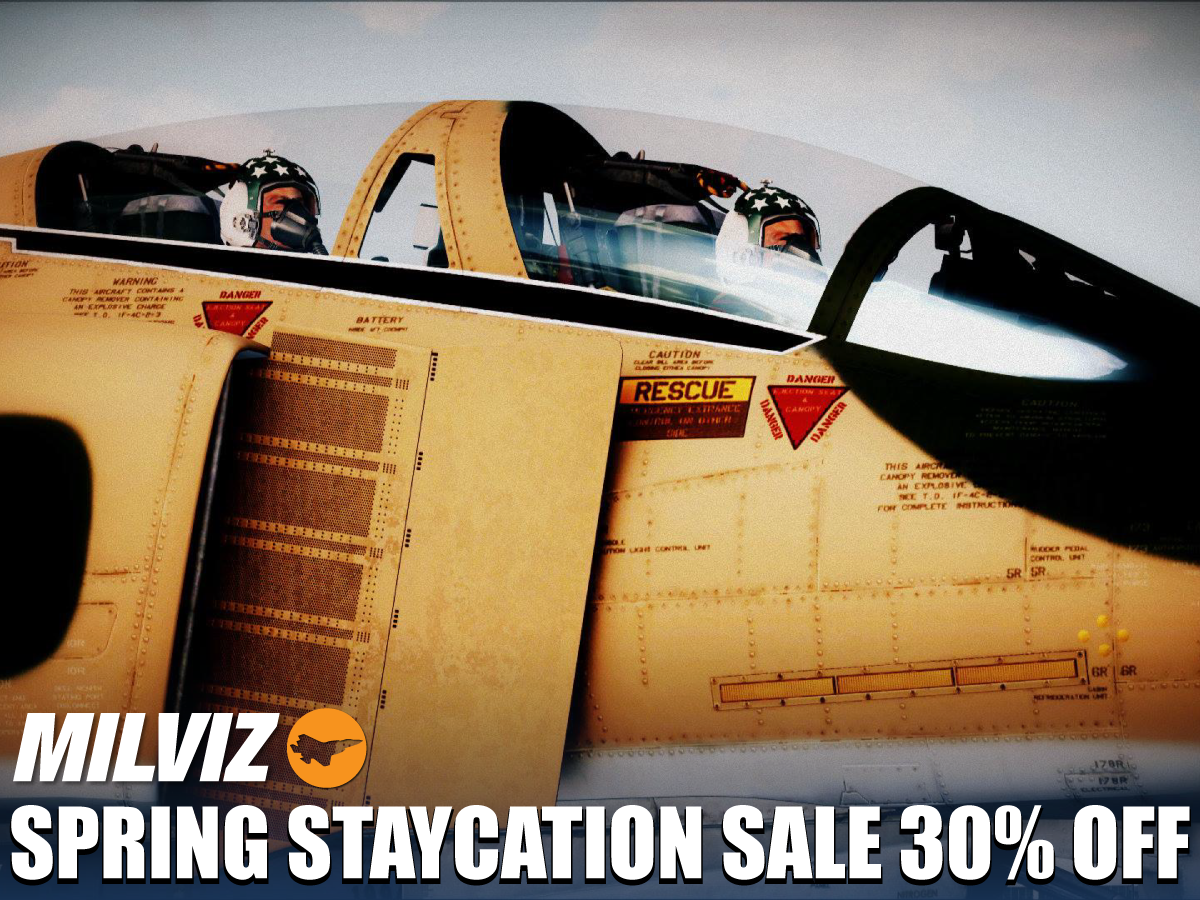 Like many of you, we are spending more time at home, and what better way to spend the time than playing with some new toys?
Spring Staycation Sale
March 19 - 29
Sale extended
All aircraft 30% off (except the 350i)
Code = 'STAYCATION'
MD530F-PBR
26th January 2020
New release: MD530F-PBR for P3Dv4 -
Find out more!
Discounts are available to owners of the previous (non-PBR) product - contact us for details.
KA Service Pack
28th December 2019
A service pack for the KA350i is in development.
Among the improvements are more options for controller configuration, new code allowing FMS settings to persist from flight to flight, and bug-fixes aplenty.
New Release!
21st December 2019
Out now: The King!
Find out more!
HTP Tuning Pack for the Huey Redux
9th December 2019